Using the dictionary manager you can select the dictionaries to use in a voice recognition model or in voice synthesis channel.
For more information on how to create a dictionary you can check the page Phonetic Editor .
You can only select dictionaries for voice recognition and voice synthesis technologies.
Dictionaries are used only in voice synthesis technology.
Main screen
In the main screen you can find the list of models and channels you had created in your current project.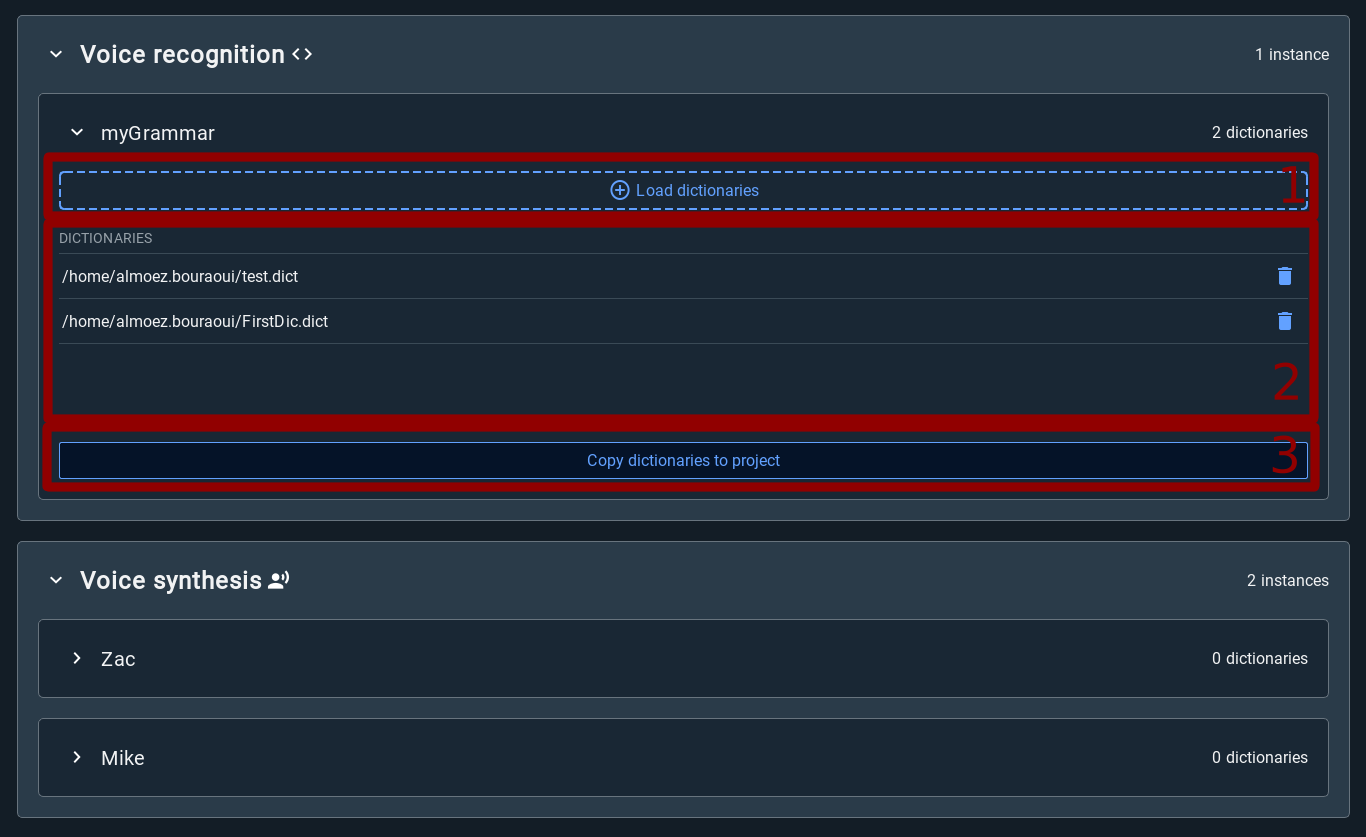 Load dictionaries. This button allow you to select the dictionaries to use in the model or channel of your choice.

Dictionaries. Here you can find the list of dictionaries that is used with the current model/channel.
To remove a dictionary click on the trash icon, if it's a project dictionary it will be deleted.

Copy dictionaries to project. When selecting a dictionary, the absolute path will be used. Use this button to copy the dictionaries to your project folder and use the relative path.